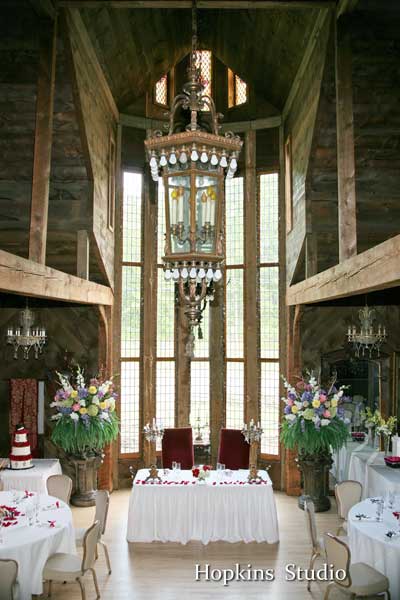 In a picturesque location near the Connecticut shoreline, Bill Miller's Castle has served as an elegant venue for weddings, corporate meetings and special occasions since 1965.
Built as a horse barn in the 1880s, the Castle features five classic fireplaces, three-story cathedral ceilings, crystal antique chandeliers and a large dance floor. The rustic setting is a magnificent backdrop for special events and offers a unique alternative to traditional banquet facilities.
The Castle's aesthetics are highlighted by natural stonework, an antique bronze bell weighing more than one ton, and rare antique furniture. Guests understand they are in a special place as soon as they walk through the door, one that will make their day at the Castle memorable.
Family-owned and operated, the Castle has an experienced and courteous staff that takes pride in planning and overseeing weddings and working within budgets.
Unlike some venues, the Castle hosts only one wedding at a time, allowing the staff to give full attention to the bride, her family and guests.
The Castle's award-winning food is prepared on site by Chef Edgar Ortiz of La Luna Ristorante in Branford. Chef Ortiz is renowned for his authentic Tuscan cuisine and flare for innovation, a style that complements the memorable Castle experience.