To most brides, whats the worst thing that can happen on your wedding day? Dare I say it… rain. Well, Jackie and Rob along with the talented photographer Airen Miller proved that a little rain never hurt anybody. They grabbed an umbrella and marched out the iron gates of the Castle and went straight to work. The results: jaw dropping.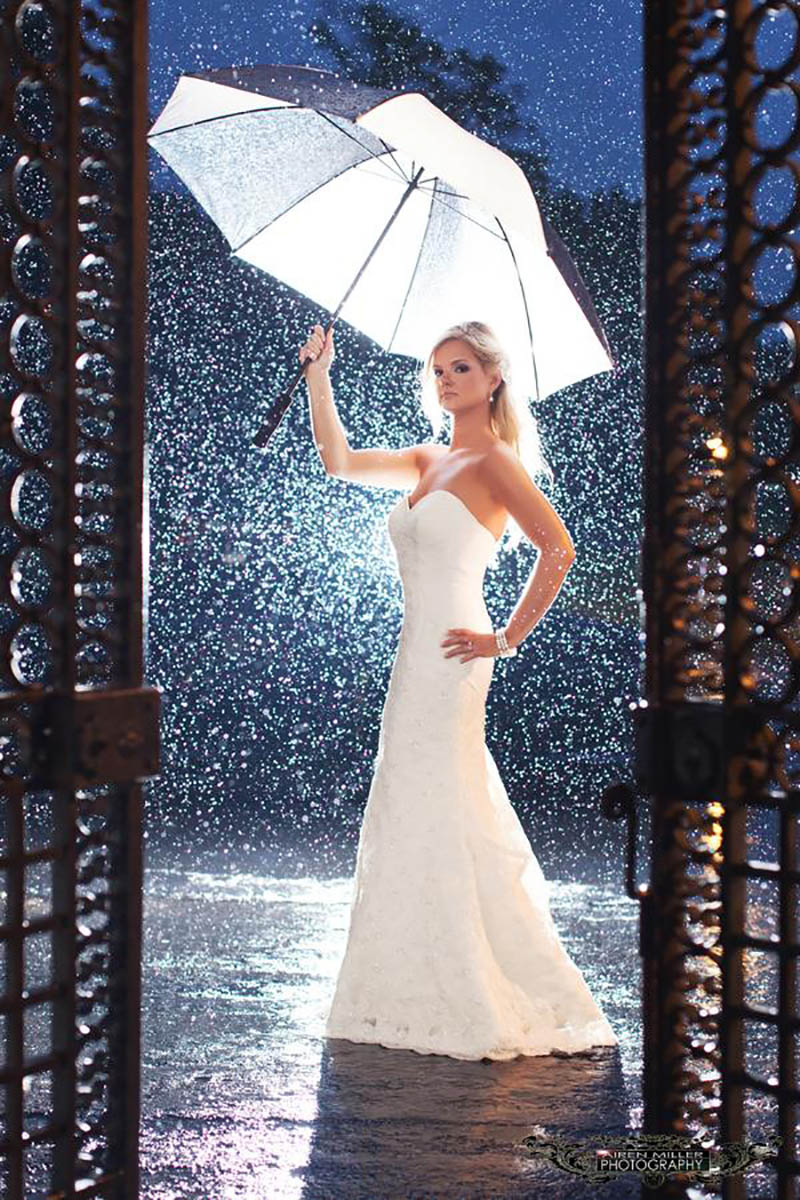 As you can see, Jackie looked absolutely stunning on her big day. The Castle was a perfect back drop, inside and out, for their sensational wedding photos. As hosts, the Castle staff was ready to make this event go off without a hitch in our inside space. Everyone involved had to be flexible with how the weather was going to play out that day, and I don't think anyone was disappointed with a few showers.
The chic castle wedding style put together by Jackie and Rob was timeless. The lace, pink bridesmaids gowns paired with the beautiful bouquets added just enough color to complete the look. The dramatic bridal party photos are absolutely amazing. My personal favorites are the ones with the outline of the Castle above them. Go ahead and pick out your own favorites and let us know!
Thank you Airen Miller for the photos!
Photographer: Airen Miller
DJ: After Hours DJ 
Cake: JCakes
Makeup: The Beauty Bar